Jose Casas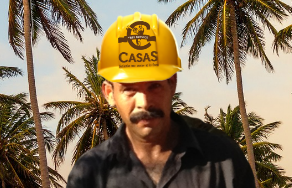 Jose Casas is the Founder of Casas Tree Service. For the past 25 years he has dedicated his life to tree care. If it has anything to do with trees he's seen it and done it. And most importantly he loves his work. Trees and attention to excellent customer service are his business. His passion for his work is directly reflected in the high standards he sets for his company and the impact he has had on the community.
Casas Tree Service is a family owned and operated company that has been serving the San Diego, county area since 1989.
He can be reached via e-mail at [email protected], by phone at (760) 726-8402, or by completing the contact form!