Legal Issues
Depending on the jurisdiction, there may be a number of legal issues surrounding the practices of arborists, including boundary issues, public safety issues, "heritage" trees of community value; and "neighbor" issues such as ownership, obstruction of views, impacts of roots crossing boundaries, nuisance problems, disease or insect quarantines, and safety of nearby trees.
Arborists are frequently consulted to establish the factual basis of disputes involving trees, or by private property owners seeking to avoid legal liability through the duty of care. Arborists may be asked to assess the value of a tree in the process of an insurance claim for trees damaged or destroyed, or to recover damages resulting from tree theft or vandalism.
In cities with tree preservation orders an arborist's evaluation of tree hazard may be required before a property owner may remove a tree, or to assure the protection of trees in development plans and during construction operations. Carrying out work on protected trees and hedges is illegal without express permission from local authorities, and can result in legal action including fines.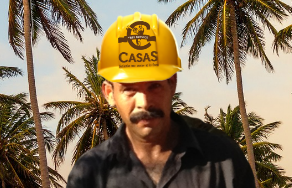 Homeowners who have entered into contracts with a homeowner's association (see also Restrictive covenants) may need an arborist's professional opinion of a hazardous condition prior to removing a tree, or may be obligated to assure the protection of the views of neighboring properties prior to planting a tree or in the course of pruning.
Arborists may be consulted in forensic investigations where the evidence of a crime can be determined within the growth rings of a tree, for example. Arborists may be engaged by one member of a dispute in order to identify factual information about trees useful to that member of the dispute, or they can be engaged as an expert witness providing unbiased scientific knowledge in a court case.
Homeowners associations seeking to write restrictive covenants, or legislative bodies seeking to write laws involving trees, may seek the counsel of arborists in order to avoid future difficulties.
I like work: it fascinates me. I can sit and look at it for hours.

- Jerome K. Jerome
Before undertaking works in the UK, arborists have a legal responsibility to survey trees for wildlife, especially bats, which are afforded particular legal protection. In addition, any tree in the UK can be covered by a tree preservation order and it is illegal to conduct any work on a tree, including deadwooding or pruning, before permission has been sought from the local council.
Source: Wikipedia. http://en.wikipedia.org/wiki/Arborist